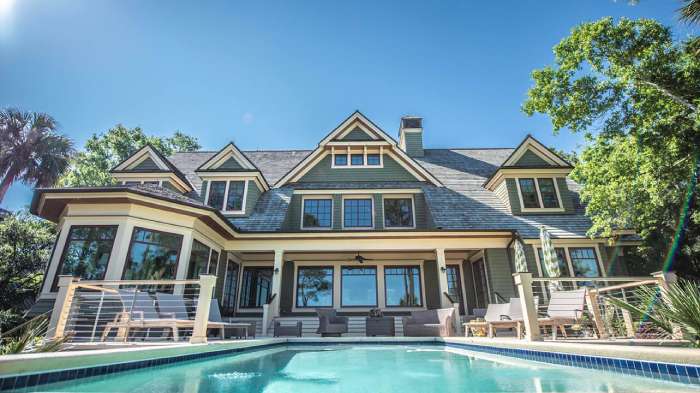 Over 250 5-Star Reviews for
Pressure Washing & Window Cleaning
Charleston is a great place to live, but it also comes with some challenges for residential and commercial property owners.
Due to the high humidity and tropical weather, surfaces are often left with mildew and algae growth along with a buildup of dirt and grime. This affects the overall appearance of your home or business making it look unkempt and neglected if ignored.
Areas we Serve
Residential and
Commercial Washing
We offer Pressure Washing, Gutter Cleaning, Concrete Cleaning and Window Cleaning to the following areas:
Charleston County
Berkeley County
Dorchester County
Premium Pressure Washing Services for
Premium Pressure Washing Services for Greater Charleston, SC
Peppers Pressure Washing serves the Greater Charleston area specializing in residential pressure washing and window cleaning. We offer competitive pressure washing prices whether you live in a small condo, single family starter home, or a high-end luxury home on Kiawah.
Once you work with us once, you won't want to work with anyone else! Call us today at 843-480-8113—we look forward to serving you.
Our pressure washing experts cover all your residential needs.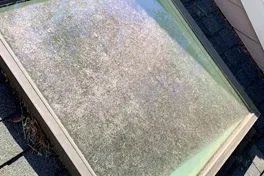 before
after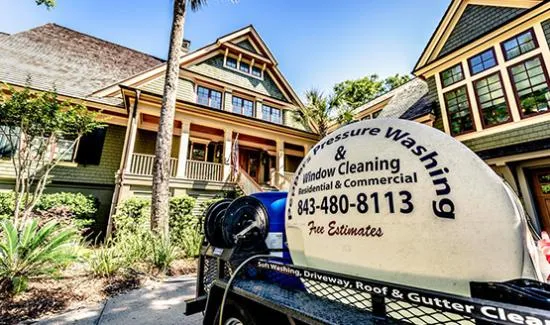 Why Choose Us?
We are a licensed and insured, 5-star rated pressure washing company you can trust!
highly rated
Peppers Pressure washing & window cleaning is a reputable pressure washing company.
Licensed & insured
Licensed and insured pressure washing company serving the Charleston and surrounding areas.
experience
With over 7 years of experience, we have learned to improve our skills and keep our equipment up to date for the best results.
FREE Estimates
If you're looking for a dedicated professional that will do the job right, you're in the right place.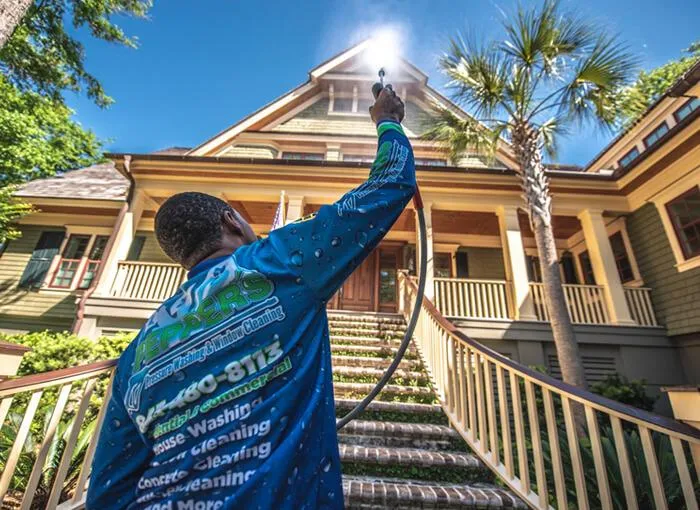 What Drives Us?
Our Mission
Our goal is to build a good reputation with customers, providing satisfying and efficient services to bring curb appeal to your properties. We will deliver the utmost satisfaction in order to ensure our client satisfaction!
A Reliable Pressure Washing
Services Company Near Charleston, SC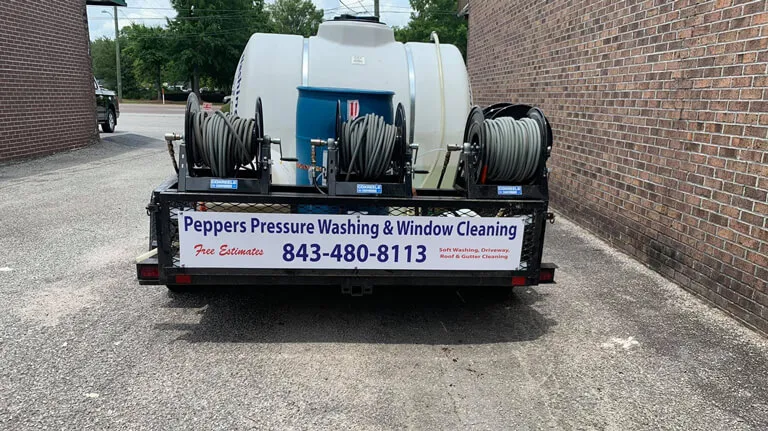 The exterior of your home or business says a lot about you, which is why it's important to keep it clean and presentable as much as possible. At Peppers Pressure Washing located close to Charleston, SC, we're happy to help you keep up with this often difficult task.
We offer a vast array of cleaning services designed for homes and businesses to help them create the positive curb appeal they want. While this is essential for homeowners who want to improve the look of their home, as well as the value, it's just as important for businesses that want to make a good impression on their customers and prospects.
A Variety of Services
Our pressure washing company serving nearby Charleston and Johns Island, SC, offers a vast array of services to best meet the needs of each of clients.
These services include:
Commercial and residential window cleaning services
Concrete cleaningand Gutter Cleaning Services
Residential and commercial pressure washing
We work directly with our customers to decide which services will best suit their needs and how often they should be performed in order to keep the structure looking as presentable as possible. It may be tempting for homeowners and business owners to handle these tasks on their own, but it can be more cost effective and save more time when you work with the professionals instead.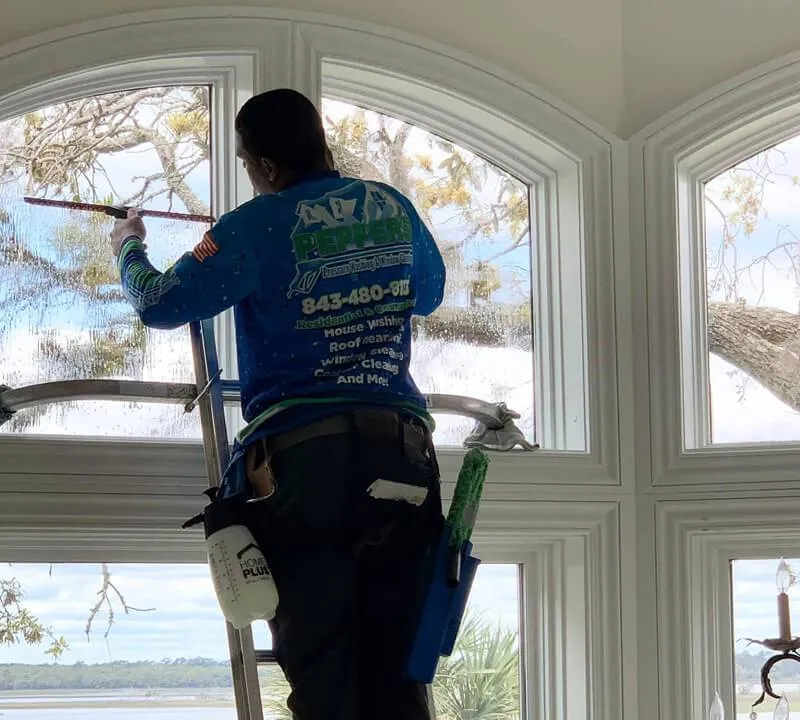 The Reliable Service You Need
When you work with our pressure washing company providing services to areas close to Johns Island and Charleston, SC, you can rest assured the job will be done well.
Our professionals use industrial-grade equipment for pressure washing, concrete cleaning and window cleaning for residences and businesses to ensure the exterior of your property looks well cared for and provides you with the beautiful home or business you want. It's our goal to ensure you are fully satisfied with the services we provide.
Contact us to decide which services are right for you and to schedule an appointment.
Testimonials
Read Our Reviews