5 Star Charleston Company
Pressure Washing & Window Cleaning
Charleston is a great place to live, but it also comes with some challenges for residential and commercial property owners.
Due to the high humidity and tropical weather, surfaces are often left with mildew and algae growth along with a buildup of dirt and grime. This affects the overall appearance of your home or business making it look unkempt and neglected if ignored.
Areas we Serve
Residential and
Commercial Washing
We offer Pressure Washing, Gutter Cleaning, Concrete Cleaning and Window Cleaning to the following areas:
Charleston County
Berkeley County
Dorchester County
Serving Greater Charleston, SC
Who We Serve
Peppers Pressure Washing serves the Greater Charleston area specializing in residential pressure washing and window cleaning. We offer competitive pressure washing prices whether you live in a small condo, single family starter home, or a high-end luxury home on Kiawah.
Once you work with us once, you won't want to work with anyone else! Call us today at 843-480-8113—we look forward to serving you.
Our pressure washing experts cover all your residential needs.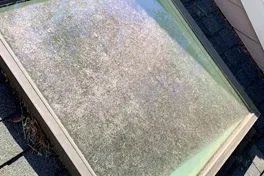 before
after
Why Choose Us?
We are a licensed and insured, 5-star rated pressure washing company you can trust!
highly rated
Peppers Pressure washing & window cleaning is a reputable pressure washing company.
Licensed & insured
Licensed and insured pressure washing company serving the Charleston and surrounding areas.
experience
With over 7 years of experience, we have learned to improve our skills and keep our equipment up to date for the best results.
FREE Estimates
If you're looking for a dedicated professional that will do the job right, you're in the right place.
What Drives Us?
Our Mission
Our goal is to build a good reputation with customers, providing satisfying and efficient services to bring curb appeal to your properties. We will deliver the utmost satisfaction in order to ensure our client satisfaction!
Testimonials
Read Our Reviews